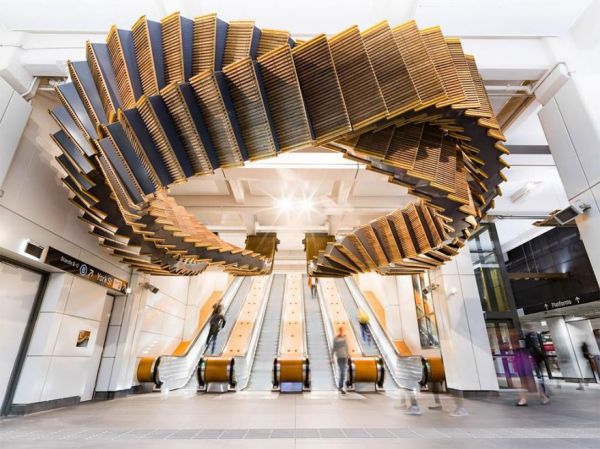 The first working escalator was built and installed at Coney Island in 1896, and even though the stairs on the first escalator were made of cast iron later models made by Otis used stairs made of wood to reduce weight and production costs.
As rickety and scary as the ride would have been on a wooden staired escalator they're definitely visually appealing, and the rich, warm look of the wooden tread somehow looks far less terrifying than those metal fangs we have today.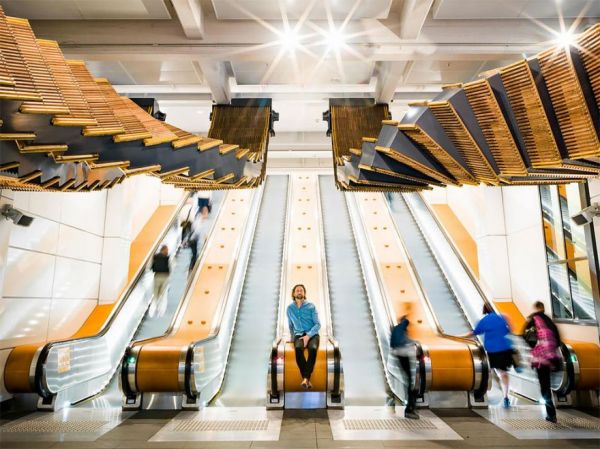 Australian artist Chris Fox used 80-year-old wooden escalator stairs recently replaced by metal ones to create his amazing sculpture Interloop, and now those classic wooden stairs will live forever in the Wynyard Station of the Sydney Underground.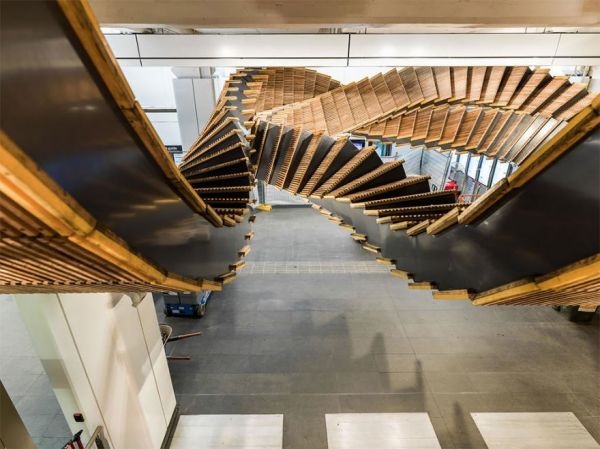 -Via design you trust